Petroleum and Petrochemical Plants
We are engaged in the engineering, procurement, and construction (EPC) of plants under Lumpsum contracts with a focus on petroleum-refining plants, petrochemical plants, and chemical plants.
The Engineering Division has advanced technological capabilities and a wealth of experience in areas such as processes, various machinery and equipment, piping and steel structure, electrical and instrumentation work, and civil engineering and architecture.
The Procurement Division manages the cost and schedule of supplies.
The Construction Division completes construction work without accidents or disasters.
The Quality Assurance Division provides assurance for the quality of plants.
These divisions work in an integrated manner to provide customers with services ranging from engineering and procurement to construction, commissioning, and maintenance.
Furthermore, by harnessing the rich experience in project execution that we have built up so far, we are also actively involved in implementing feasibility studies (FS) to review the feasibility of customers' project plans, as well as front-end engineering design (FEED), through which we understand our customers' needs and draw up technical specifications for the optimal project plans. We provide support for the realization of customers' projects from the stage of reviewing business feasibility prior to EPC.
We also have a strong track record in the remodeling, repair, and capacity enhancement work for existing plants.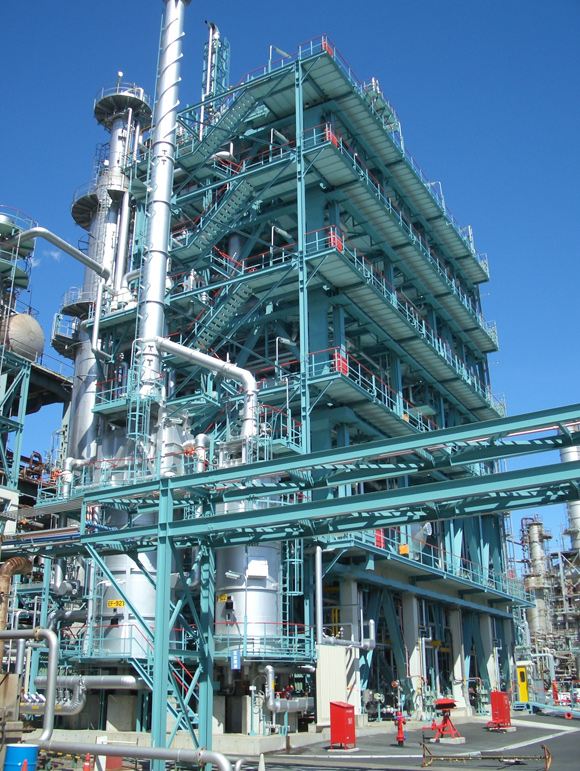 Other Contents