Civil Engineering, Architecture, and Environment
Civil and Environmental Engineering, Construction
Considering harmony with nature to create an environment that supports a better life
We are engaged in the planning, engineering, construction, and maintenance of civil engineering and construction for various public facilities, as well as boilers, plants, and bridges, thus creating extensive social infrastructure with our reliable technology that is essential to people's lives. With increasing urban development and redevelopment projects, there is greater concern about environmental issues including soil and groundwater contamination. We are providing services, from the research of land use history, to soil investigation, purification works and subsequent monitoring.
In addition, through coordination with civil engineering and architecture, we can provide total solutions for clients' development plans, from dismantlement of an existing facility and purification of soil and groundwater, to actual construction work. We are also committed to the construction of various related facilities and maintenance of existing facilities.
Industrial Machinery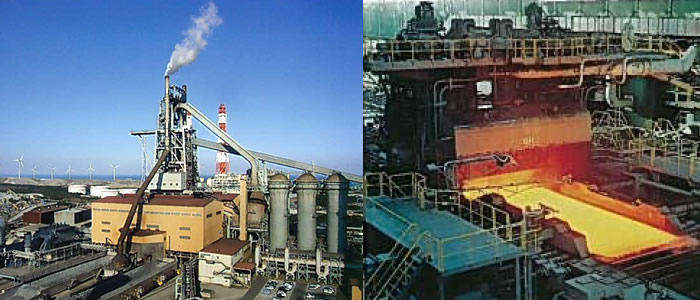 This is where our expertise to support various industries lies.
We offer site installation and maintenance of the machines that support the industry.
We provide various services, from installation works to onsite commissioning for blast furnaces, coke ovens, and rolling facilities for steel plants that produce steel products and sheets, as well as various industrial machinery such as paper manufacturing machinery, and hydraulic piping facilities that are essential for such machinery. For refurbishment and repair of existing facilities, we utilize the expertise of skilled engineers and technology such as the latest 3D measurement technology, responding to clients' needs and providing one-stop services, from engineering, fabrication, installation, to commissioning.
Other Contents